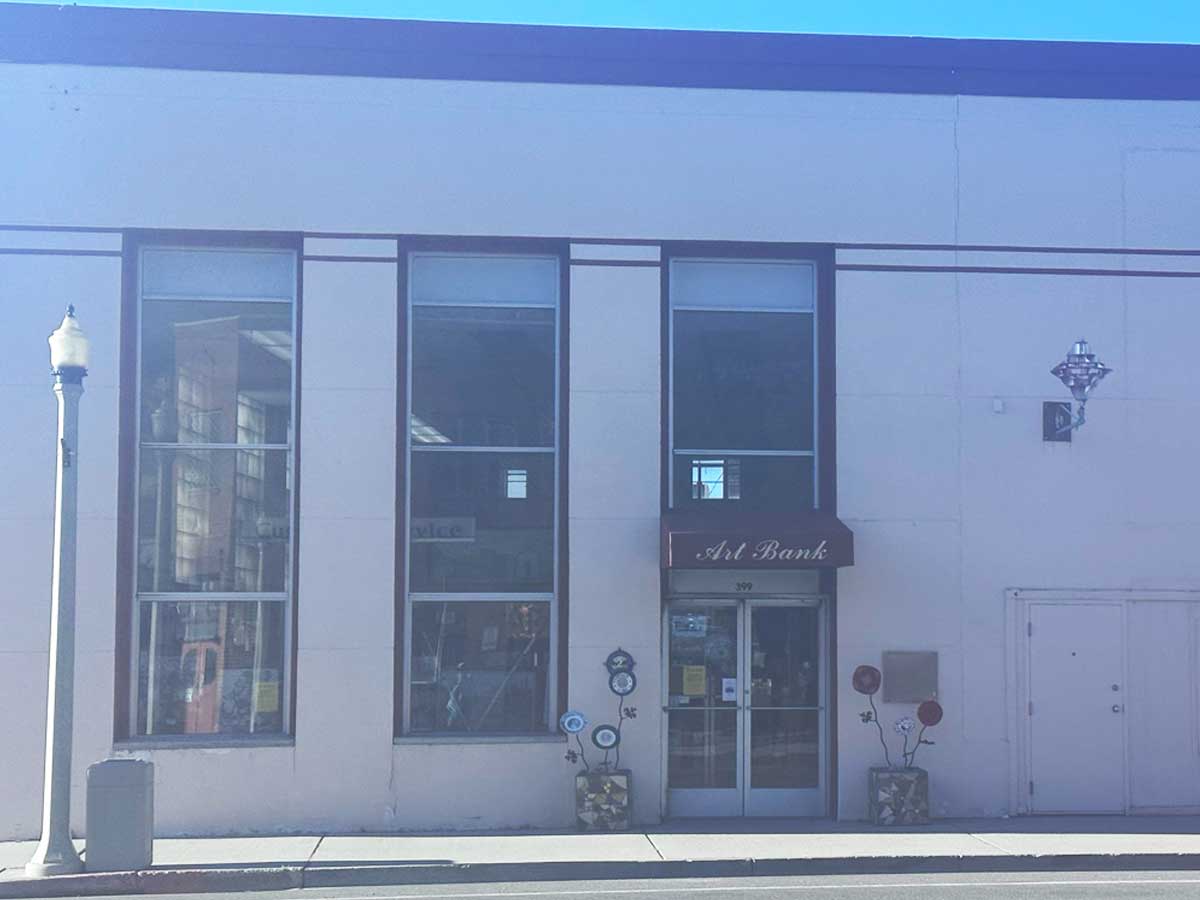 Ely Art Bank and Garnet Mercantile is open for our 2023 season.
Friday 10am-2pm
Saturday 10am-2pm
Sunday 10am-2pm
399 Aultman Street, Ely, NV 89301
(702) 378-1154 or (775) 293-0550
Email
Did you know you can book the Art Bank for your event?
The Ely Art Bank and Garnet Mercantile is a volunteer-based organization. We do our best to respond as quickly as possible. You can reach us by email or phone at the two numbers above. We will make every effort to respond as promptly as possible. Thank you for understanding our limitations and for your patience.
Ely Art Bank and Garnet Mercantile
Located in the heart of downtown Ely, the Art Bank & Garnet Mercantile stand as vibrant symbols of creative expression and community engagement. The Art Bank, a captivating transformation of an erstwhile bank, now thrives as an art gallery and cultural center, inviting patrons to explore a rich tapestry of local artistic talent while offering a versatile venue for events. The Garnet Mercantile, a nostalgic reinvention of the former JC Penney store, complements this creative haven with a diverse range of collectibles, homemade garments, antiques, and various locally crafted items, all contributing to the celebration of local artists and artisans.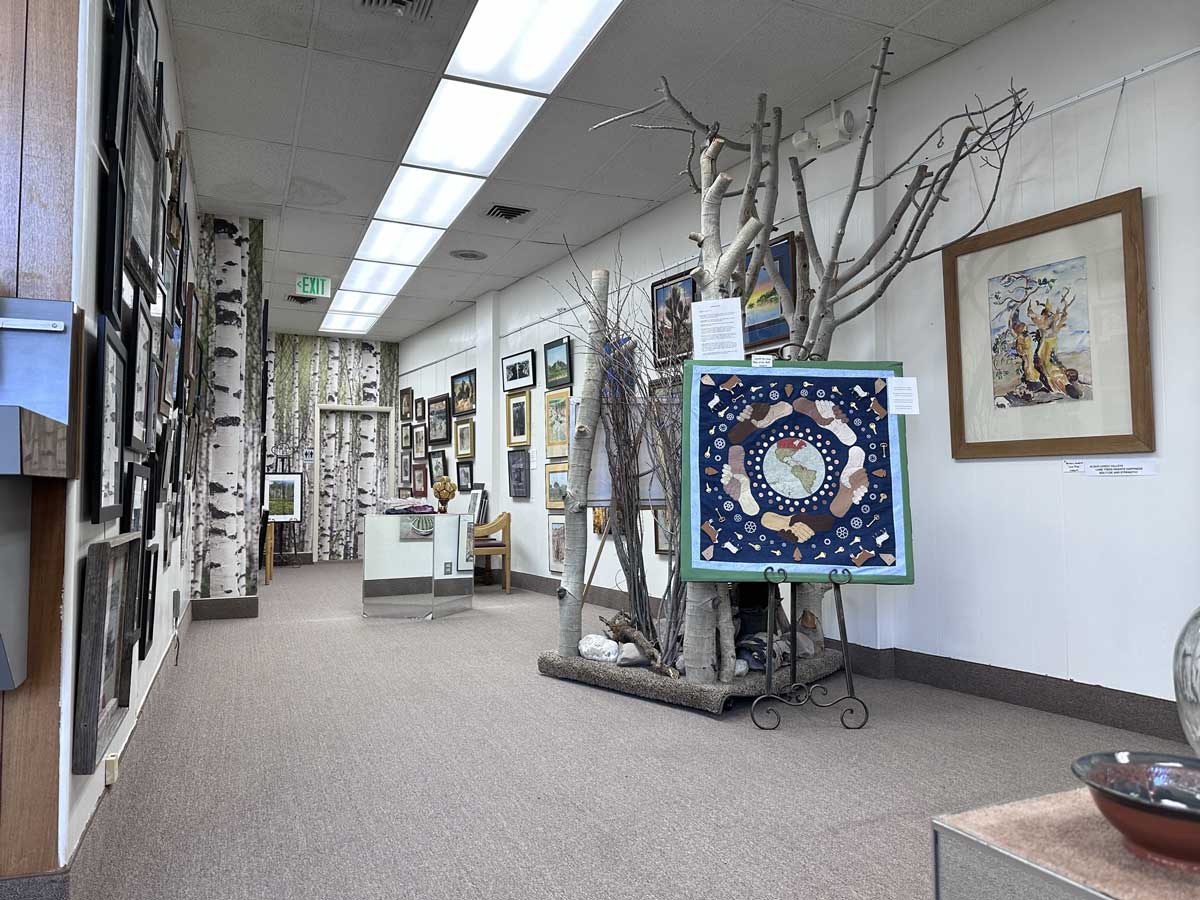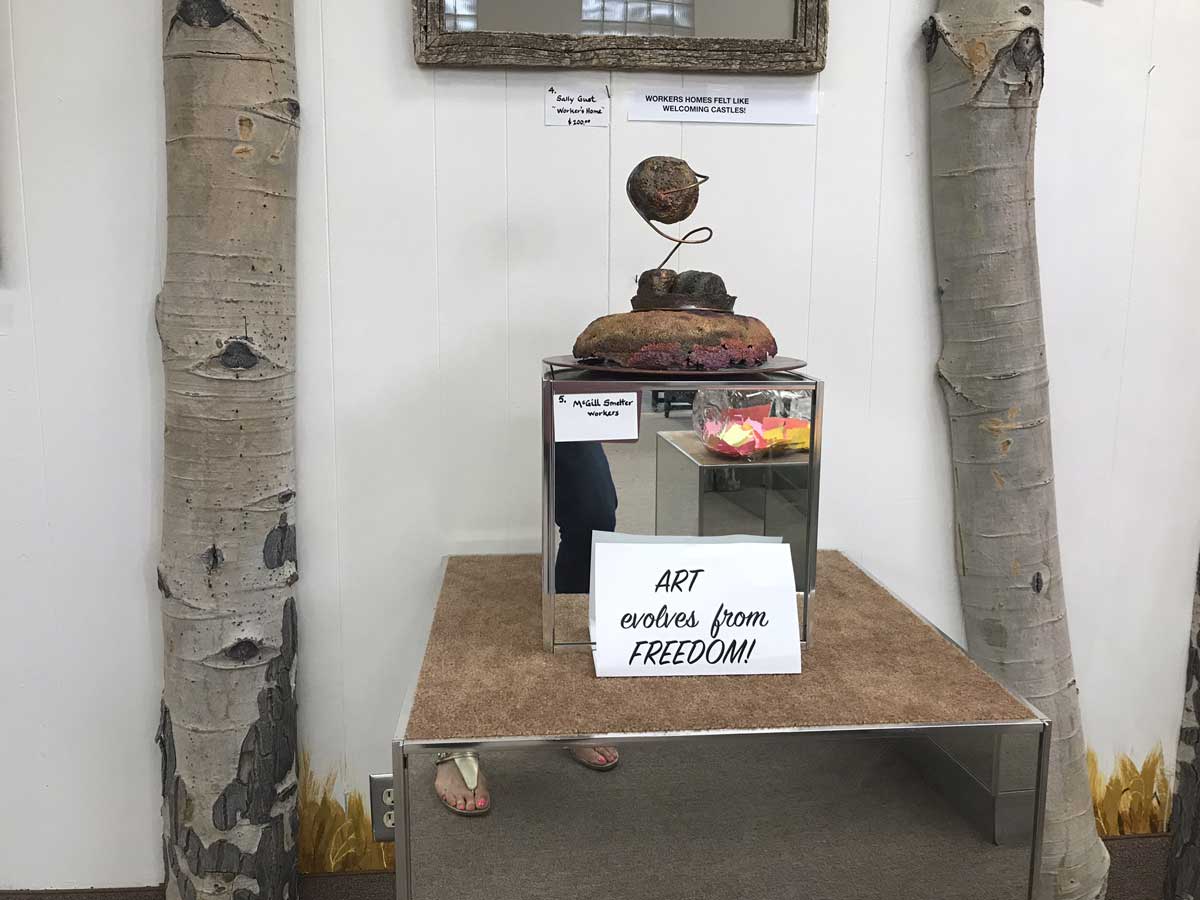 The Art Bank is an enchanting space that bridges the gap between history and contemporary art. With its origins as a bank, the architectural remnants of the past blend harmoniously with the dynamic, ever-changing artworks that now grace its walls. The gallery hosts an eclectic assortment of artistic forms, spanning from exquisitely detailed pottery to striking paintings that evoke many emotions. By providing a platform for local artists, the Art Bank becomes a hub of cultural exchange, fostering a deep connection between artists and the community they serve. The ability to rent the Art Bank for events further solidifies its role as a communal space where celebrations, exhibitions, and gatherings come to life surrounded by the beauty of artistic expression.
Adjacent to the Art Bank, the Garnet Mercantile weaves a narrative of nostalgia and creativity. Once a prominent retail establishment, it now houses a treasure trove of handpicked items supporting local artists and creators. Visitors can peruse a curated selection of one-of-a-kind collectibles, handcrafted garments that embody the essence of Ely's artistic spirit, and an assortment of antiques that whisper tales of bygone eras. The Mercantile becomes a living testimony to the artistic legacy of the town, seamlessly merging history with the contemporary and honoring the community's artisans while offering an opportunity for patrons to bring a piece of Ely's culture into their lives.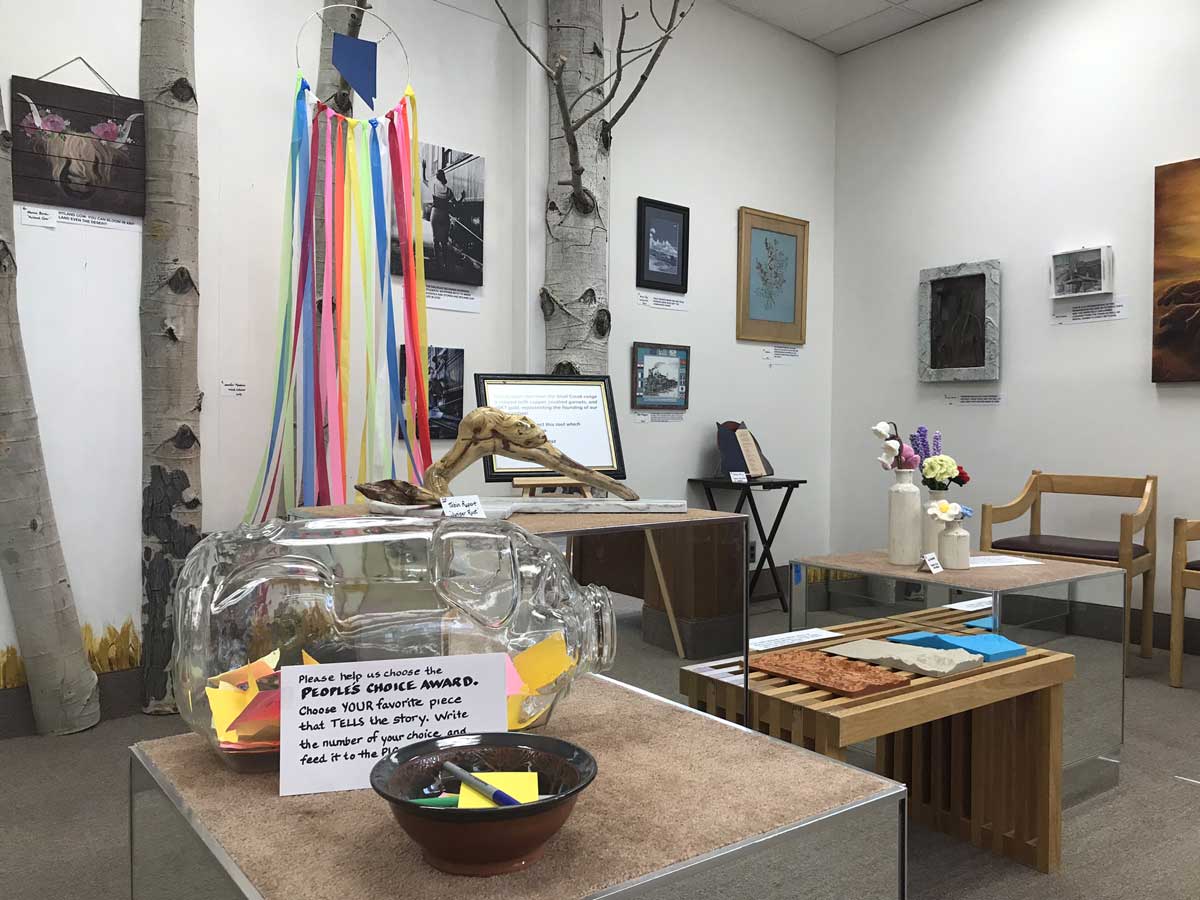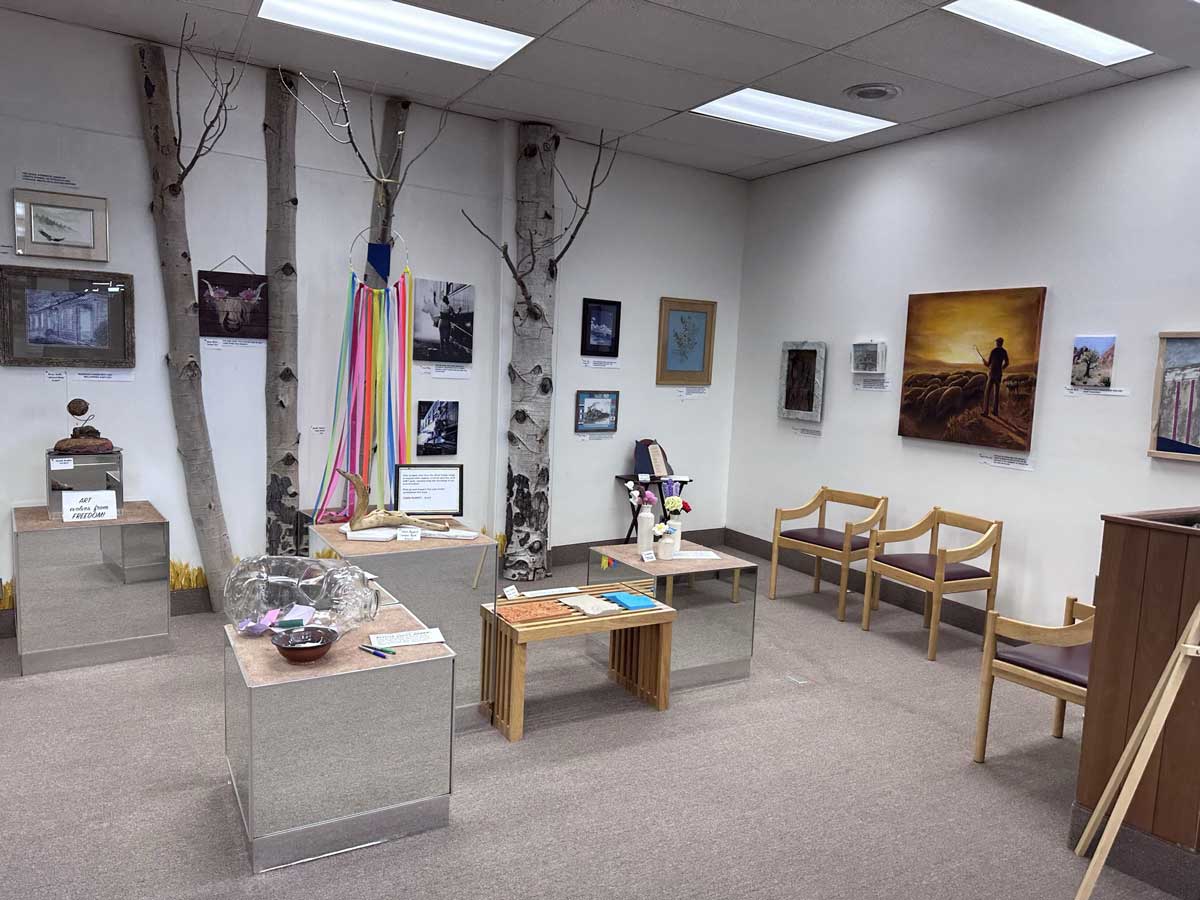 In essence, the Art Bank & Garnet Mercantile are more than mere physical spaces; they are vessels of artistic expression, conduits of local pride, and catalysts for meaningful connections. Through the conversion of a former bank and a department store, these establishments have breathed new life into Ely's downtown core, beckoning residents and visitors alike to immerse themselves in a world where creativity knows no bounds and where the legacy of local artists is cherished and perpetuated.