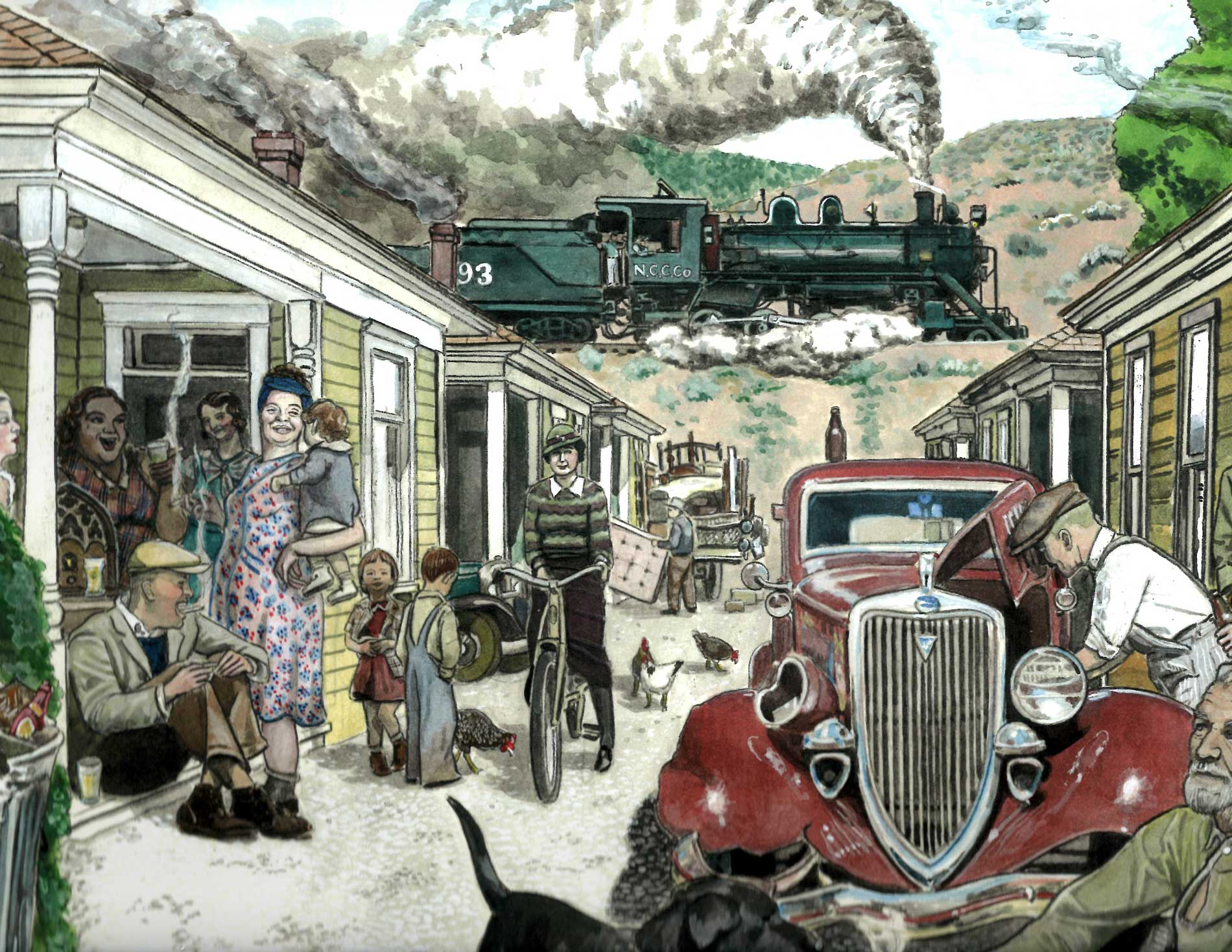 Ely Renaissance Village is now open for our 2023 season.
Friday 10am-4pm
Saturday 10am-4pm
Welcome to the Ely 
Renaissance 

Village
The Ely Renaissance Society was founded in 1999 by a group of local citizens who had the vision to make the community attractive and sponsor the arts and culture of the small community for children and grandchildren to see.
Ely town murals and the Ely Renaissance Village tell the story of settlers throughout the West. Their stories depict the creation of a lasting community from sagebrush to freedom, education, and appreciation of other ethnicities.
In its heyday, Ely had been a bustling town with numerous small, family-owned businesses catering to families who settled in eastern Nevada to ranch, work the mines, and build the railroad. People came from everywhere.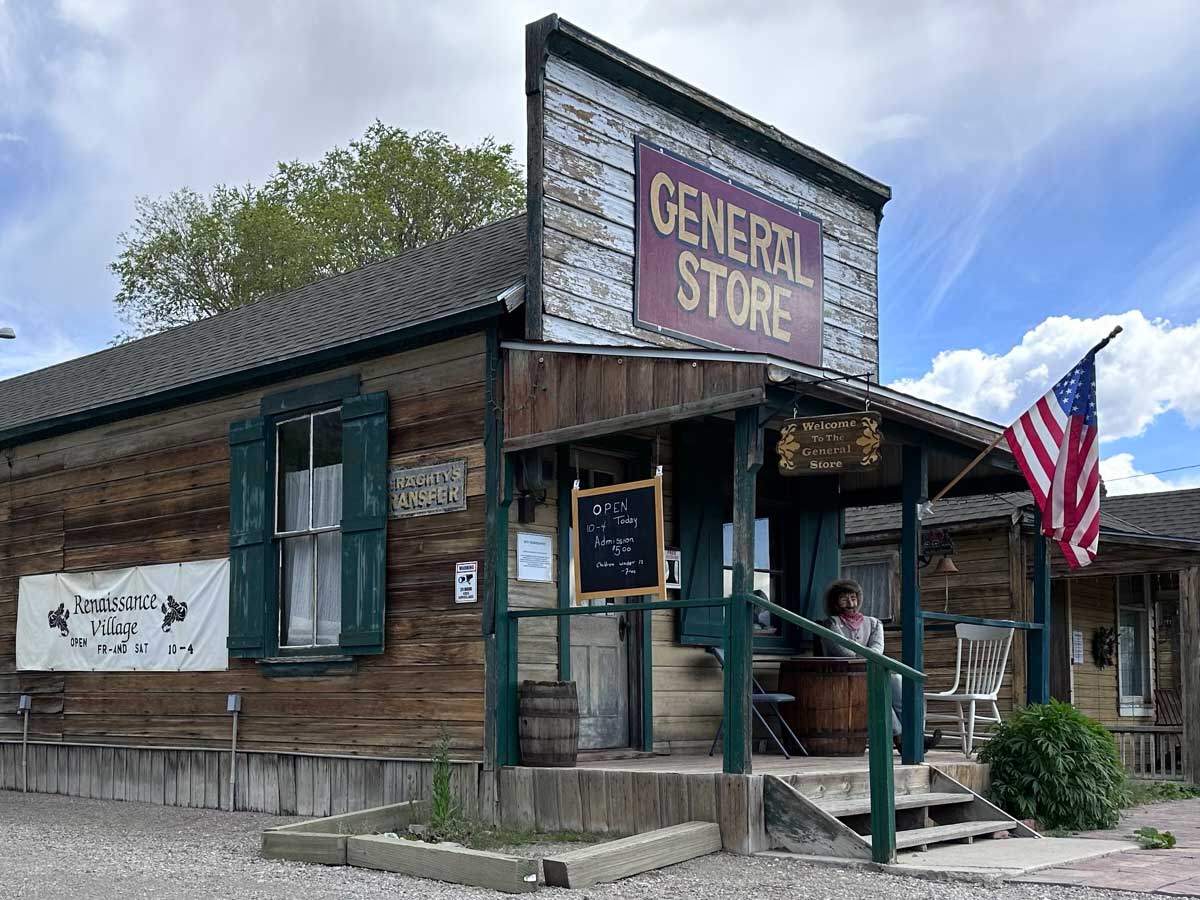 As one of the projects, the Ely Renaissance Society purchased a piece of property made up of 11 houses and a barn. These small houses have been made into a unique museum, the Ely Renaissance Village depicting Ely's turn-of-the-century multicultural population.
"Where the world Met and Became One" features biographies of those who lived during the late 1800s and early 1900s, depicting the many cultures and emphasizing the roles women and families played in the eastern Nevada lifestyle.
Where the world met and became one tells about the women and family settlers in White Pine County, Nevada, who made their homes and fostered the culture of their home countries while the men worked in the mines, on the railroad, as sheepherders and ranchers, the women delivered diversity and strengths to the early settlements.
The Ely Renaissance Village has grown into a community attribute, a unique setting for weddings, special events, dinners, and celebrations.
A new kitchen and the bar have added appeal to enhance the hosting of community events. The highlight of the village is the Friday and Saturday visitor guides.
Visitors from many countries represented in the village come to see what the people from their past experienced in America. Some bring children and grandchildren to show them where their ancestors lived and to give them a taste of life in the early days. Note; in all cultures, education was valued highly.